Emergency Greenwood Locksmith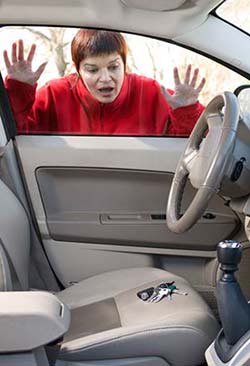 As everyone knows, discovering you are locked out is a major interruption to your plans. It's truly frustrating to see that you don't have your keys. Particularly at night, it will feel especially unnerving. But there's no need to get stressed out over it. Not even for a minute.
Quick Secure Locksmith is always ready to help you!
JUST CALL NOW! (317) 622-0137  You'll be out of trouble in no time flat!
A locksmith emergency typically occurs because:
your keys have been stolen
you are locked out
you misplaced the combination to your safe or padlock
you don't recall where your keys are
your key broke off in the lock mechanism
Moreover, locks have also been known to fail due to:
weather hazards
very old locks & keys
safe or padlock malfunction
faulty lock construction
break-ins & vandalism
Twenty-four hours a day, 7 days a week, our staff mobile emergency locksmiths are always ready to come to your rescue! Each of us is local to Greenwood, Indiana, as well as certified, bonded, licensed, background-checked, and insured. No matter what locksmith emergency you're in, we will get you out of it  and quick, just as our name says!
Quick Secure Locksmith will arrive momentarily with the right locksmith solution for you, anywhere you are stranded without your keys in Greenwood, IN.
CALL US ANYTIME DAY OR NIGHT! (317) 622-0137